Simple & super quick
quotes with online
booking on your site.
We are all pushed for time these days. Everyone wants instant quotes and instant bookings. Our simple 3-stage system generates results instantly and can be on your site in 30 minutes.
Try Online Booking for yourself!
To trial Stripe Integration use test credentials: 4000-0582-6000-0005, Exp: 12/25, CVC: 123
---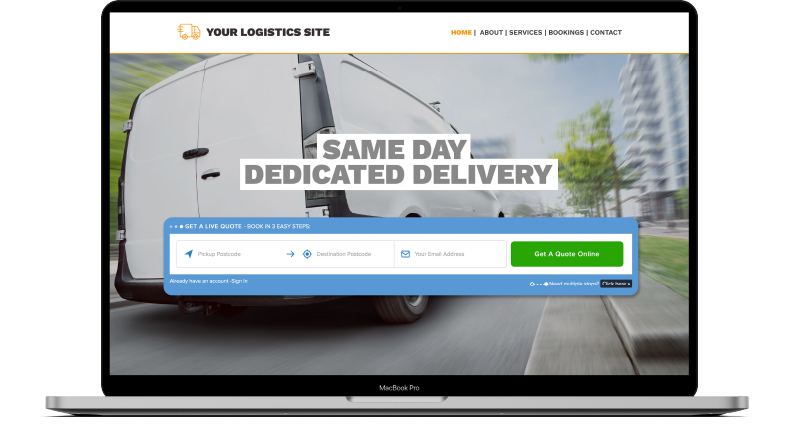 User enters pickup, destination postcode and email for an
Instant Quote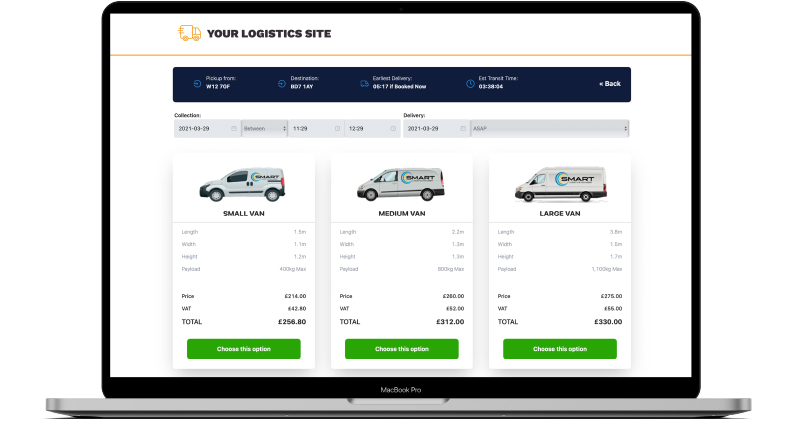 User selects their required vehicle size from your customisable
tariffs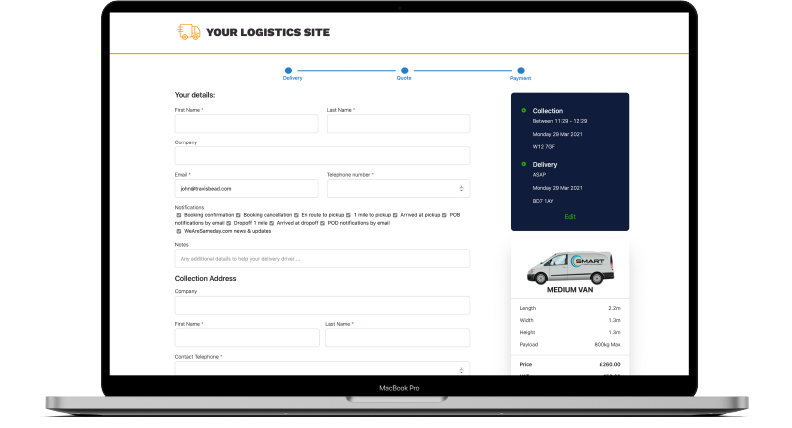 User enters their booking information, then pays online using stripe.
It's that easy!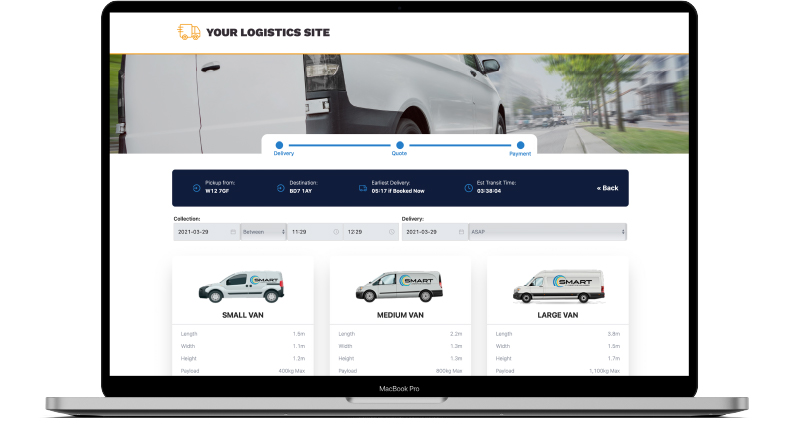 Your logo, your graphics, your colour scheme. Your
online booking solution!
Add Bookings to your Site
It takes just 30 minutes to have a fully functioning online booking system on your website. See above to try it now!
100% Secure
All of your bookings are 100% secure with our Stripe Integration. Payments are quick and fees are some of the lowest around.
Convert more Quotes
Instant quotes remove friction from the process. No more emailed quotes means your sales team can work more efficiently.
More Website Traffic
Having instant quotes on your site is sure to boost your site traffic. Giving you the edge on your competitors.
Super Cost Effective
A single low-cost monthly subscription will be sure to give you a guaranteed return on your investment.
Fully customisable tarrifs
Provide your customers with the most competitive rates throughout the year with fully customisable tarrifs.
Full Integration
Bookings drop straight into SmartLM enabling you to allocate jobs to your drivers or make most of your Courier Exchange integration.
Stay on-brand
With customisable banners & colours, you can make the booking system fit neatly within your existing website style.
To find out how SmartLM online bookings can increase your conversion rates, call our sales team on 0203 946 0006 or fill out the form below to find out more.
Sign up for a free demo
Let us show you how SmartLM can change your business from day one! sign up for a free online demo with one of our team today!
SIGN UP FOR A FREE DEMO!